---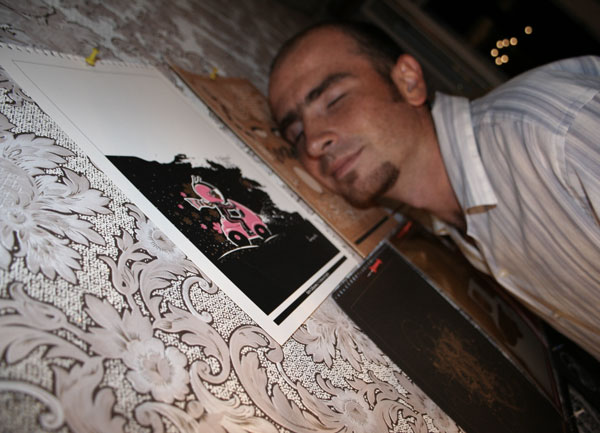 ©коша
если вы масквач или масквачка:
в среду, 15 августа, приехать на вднх в 19-00 и встретиться со мной лично для этой сделки.
встреча будет рядом с метро. выход из последнего вагона, поднимаемся наверх. выходим в переход и... поворачиваем направо. а там по лестнице налево. где-то поблизости ищите грязный черный renault meganе. смотрите. если число аккредитованных участников будет меньше 5 до 16-00 15 августа, то встреча не состоится. поэтому в 16-00 звоним на мобильный (8-9"1@6-3?2*2-1+5-7!4) и спрашиваем про количество аккредитованных. вроде все... ниже ссылка на карту с этим описанием.
http://maps.yandex.ru/moscow?upoint=34e4dd28d7bf
если вы немасквач или немасквачка:
договариваетесь со мной лично (icq#2230114) и суть договоренностей сбрасываете мне на e-mail (art@trogatelno.ru)
звать меня mashitup. если кто не знает...
НО АККРЕДИТАЦИЯ ДОЛЖНА ПРОХОДИТЬ ЗДЕСЬ!
В комментах оставляете свои пожелания по встрече, предложения и т.п. при этом не забудьте указать галочку, чтобы вам комменты в почту капали тоже. вдруг что-то новое узнаете))
аккредитация как для масквачей, так и для немасквачей.
вроде все... сорри, если строго)) а то получается как в мультфильме: "полдня за ним бегал, чтобы сфотографировать" - "это еще ничего, теперь тебе еще полдня придется за ним бегать" - "это еще зачем?" - "чтобы фотографию отдать")))
si scott, be high)))
by the way, i read "The Harder They Come". good reading. do u know that SI - means jesus servant? it was nick some priest in novel...